Twin-Wall Polycarbonate Sheets
Twin-wall
Polycarbonate Roofing
Twin-wall polycarbonate sheets, a version of multi-wall polycarbonate sheets, is a high-impact, UV-resistant, and most importantly, lightweight material that requires less steel framing than solid polycarbonate sheets.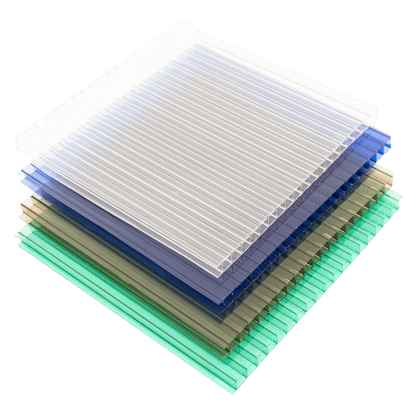 Twin-wall polycarbonate sheets are prominently used in residential, commercial, or industrial buildings for applications such as roofing, domes, canopies, skylights, garages, swimming pools, patios, walkways, greenhouses, or window awnings. All these require a significant amount of sunlight to come through whilst blocking out the harmful UV rays, something twin-wall and multi-wall polycarbonate sheets do well.
Let's get started on your project today. Contact Duralon to learn more about the most competitive twin-wall polycarbonate sheet prices in the Philippines.
Twin-Wall
Polycarbonate Features
Twin-Wall polycarbonate sheets, another form of multi-wall sheets, is self-supporting without requiring as much support as floating glass.
Lightweight
Twin-wall sheets are cost-efficient because they require less support than glass roofing or paneling of the same size, coming it at only a quarter of the weight of common glass.
High impact strength
Twin-wall polycarbonate sheets have an impact strength estimated to be around 250 times that of ordinary glass, enabling it to protect plants within your greenhouse from hail, stones, and storms.
Sound insulation
Engineers often scout for twin-wall polycarbonate sheets for sale for their highway projects because of its excellent ability to block sound. It is the most preferred sound-proofing material because of its hardness, weight, and physical structure, and cost-efficiency.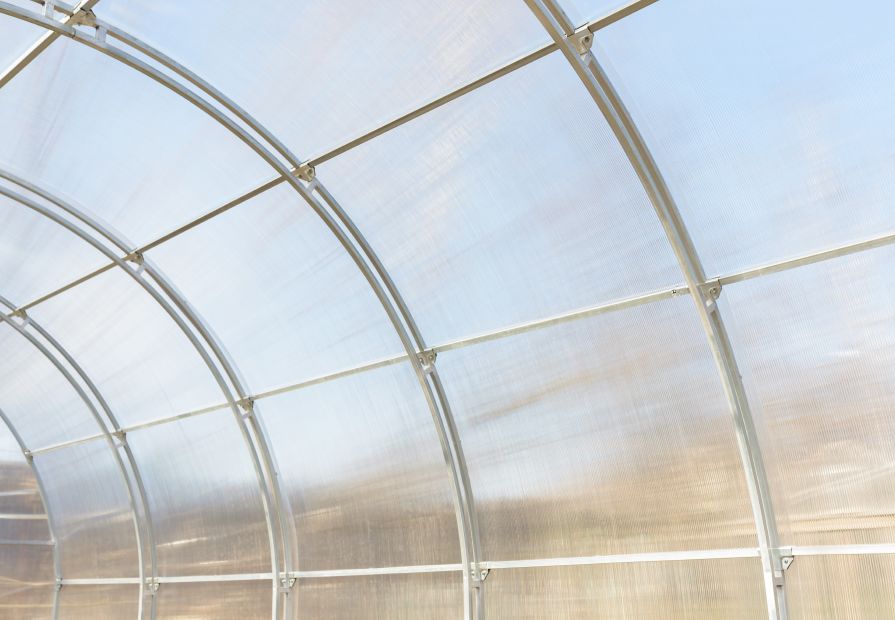 Twin-Wall Polycarbonate Sheet Details
Clear, Bronze, Blue, Green, White, Gray, Frosted Bronze, Frosted Clear, Frosted Green, Red, Orange, Yellow

4'x8', 4'x10', 4'x12', 4'x16', 4'x20'